Resilient Management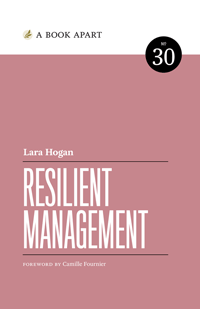 Finding your bearings as a manager can feel overwhelming—but you don't have to fake it to make it, and you don't have to go it alone.
Lara Hogan shares her recipe for supporting and leading a tech team—from developing your mentoring and coaching skills, to getting comfortable with having difficult conversations, to boosting trust among teammates—while staying grounded along the way.
Digital Courses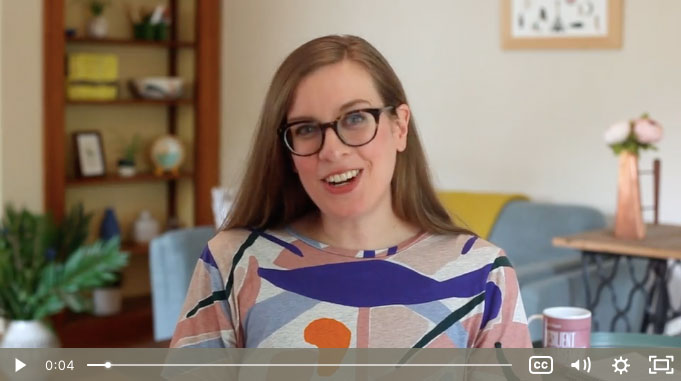 We've transformed my renowned in-person workshop for managers into this self-paced virtual program. It's accessible, actionable, and will level you up each step of the way.
Management & Leadership Coaching
You may be new to management, a seasoned leader facing unique challenges, or looking down the road as you level up in your career. I provide one-on-one coaching to individuals looking for support, at any stage. I'm eager to help you grow into your own leadership style, and make management work for, and not against, you.
Meeting with me is like having a one-on-one with a manager who cares deeply about, and is invested in, you and your own growth. I'm there to give you feedback, advice, and most importantly, to help you to deeply introspect and find the answers that already live inside of you.
See all my resources on...
Get a peek at my style and approach to management on my blog—a go-to resource for managers in the tech industry as they navigate their role. It's full of handy worksheets for one on ones, posts about better meetings, and tips for dealing with surprising human emotions. Subscribe via RSS or my newsletter.
Workshops & Training for Managers
Equipping tech industry managers and emerging leaders with the dedicated training they might not otherwise have access to has profound impacts for the individual, their direct reports, their managers, and companies at large.
From delivering feedback, to setting clear expectations, to dealing with surprising human emotions, I offer talks and workshops through Wherewithall to help support managers as they grow.
Organizations can bring me in for a talk, a workshop focused on a particular skill, or a full-day foundational skills training for managers in any discipline. People have said some really nice things after bringing one of my workshops into their company:
"Wherewithall's approach to training is practical and engaging. They understood my team's unique needs and adjusted the workshop content to focus on those areas."—Dana Trader, VP of Employee Experience at Meetup
"Taking Wherewithall's workshop gave me a foundation for how to think like a manager. They teach a great set of mental models and concepts that I now use daily."—Arjan Singh, Engineering Manager at Dollar Shave Club
"Bringing Wherewithall in is hands-down the best thing my company has ever done for my capabilities and career and, in turn, the best thing that could have happened for my reports."—Meg Adams, Engineering Manager at Condé Nast
Public Speaking
Don't think public speaking is for you? It is—whether you're bracing for a conference talk or a team meeting.
My book Demystifying Public Speaking (A Book Apart) helps you identify your fears and effectively face them, so you can make your way to the stage (big or small). Get clear, practical advice through every step, from choosing a topic and creating a presentation, to gathering and distilling feedback, to event-day prep. You'll feel confident and equipped to step into the spotlight.
Netmag Interview
I was featured in the February 2017 issue of Netmag's "Voices Interview" (PDF).
We discussed web performance, honing management spidey senses, strength training, and public speaking.
Technical Work
I'm the author of Designing for Performance. This practical introduction to performance from a designer and front-end developer perspective covers:
The basics of page speed: requests and how browsers render content, and how it impacts your site, brand, and users
Optimizing images, HTML, CSS, and fonts for performance
Implementing responsive web design with an eye on performance
Tactics for weighing aesthetic choices and their performance impact
Tools for measuring and iterating on performance
Methods for shaping an organization's performance culture
The book is available for purchase from O'Reilly in both ebook and print version. I'm donating all of the proceeds from the book to various charities focused on supporting underrepresented people in tech. You can also read the book online for free.