Updated! The New Manager Care Package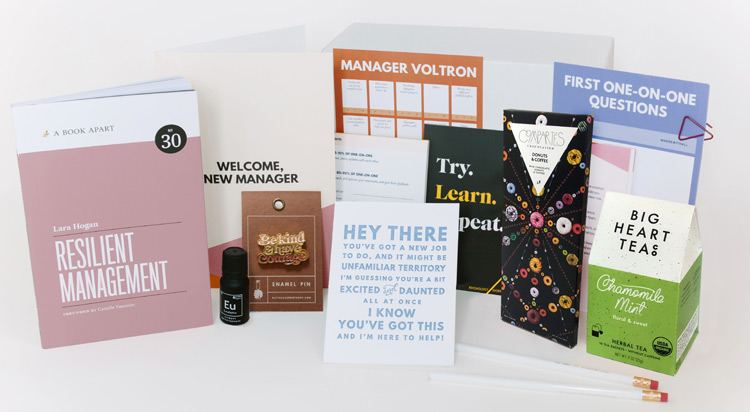 The New Manager Care Package is something I'm really proud of.
Growing and stepping into new roles is so challenging, but it's also cause for celebration. I created this care package to equip new managers with my best tools for their first 30 days, while giving them warranted recognition for their accomplishment.
Perfect for: Yourself (yes, you), your far away friend who's making job moves, the newest member of your team, and your recently-promoted peer.
In a year when celebrations have been very difficult to come by, I hope you'll lend a little extra support to those you care about—with helpful management tools and some newly updated goodies.
These care packages will start shipping May 5th. If you order before then, you'll get 15% off!
Cheering you on,
Lara