Now Live: The Complete Demystifying Management Program Digital Course
I'm thrilled to announce the launch of the totally digital Demystifying Management Program!
You can now learn and practice the very same management and leadership skills I teach in my renowned workshops and trainings right from your computer and on your own schedule.
Videos, examples, practice exercises, and homework will all be at your fingertips and level you up in every way.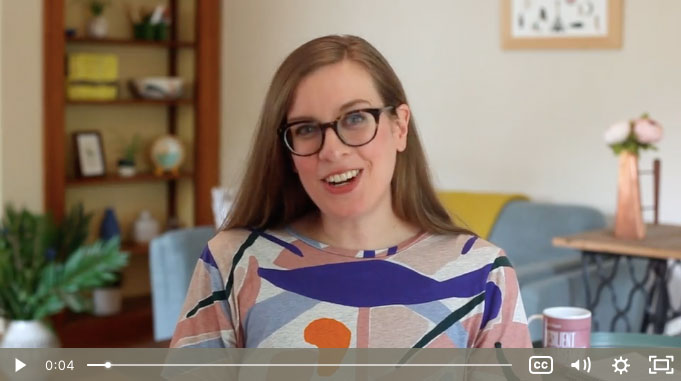 What you'll learn
The complete Demystifying Management Program includes 5 of my most powerful courses. I've taught this content to companies large and small, all over the world. And if you've taken my workshops before, there's even more good stuff to learn in this new program.
In Mentoring, Coaching, and Sponsoring, you'll unblock your teammates and accelerate their growth.
Dealing With Surprising Human Emotions will ensure you minimize conflict and maximize productivity with your team.
Setting Expectations as a Manager will help you recognize when and how to be more empowering, or more directive with your team.
Once done with Delivering Feedback, your improved feedback delivery will lead to demonstrable change.
And in Building Resilience, you'll learn how to have more energy to tackle your goals and withstand the tough times.
How it works
The courses all come with videos of me teaching and walking you through concepts, as well as modeling the skills I cover (watch ME get coached!).
During the videos you'll complete exercises that apply to your real life experiences, and you'll have access to worksheets and other homework to continue your application of the lessons. You can take the courses at your own pace, and pick up where you left off if you need a break.
Who it's for
You! It's for anyone in a leadership or management role, or anyone who plans to be. The skills you'll flex apply across your professional and personal life (hello, we all need resilience lately!).
"This year, I'm using my continuing education budget from @AdHocTeam on @lara_hogan's Demystifying Management program. One module in, I'm already more excited to tackle the challenges waiting for me this week, and feeling a bit more confident."

— Elissa Frankle Olinsky (@elissaolinsky)
"I'm going through @lara_hogan's Setting Expectations course right now and I was just blown away by a specific module. I've done roleplay sessions for tough conversations before, but this moment where she flips into director's commentary with on-screen annotations? 👩‍🍳💋"

— Shawn Drape (@shawndrape)
"Highly recommend. I participated in one of Lara's courses earlier this year through @GitHubAdacats and I'm still referencing and applying things I learned in it on a weekly if not daily basis (just ask my co-workers 😆)"

— Kate Travers (@kttravers)
Enroll in the complete program and save 15%!
Sponsor others
Maybe you have a friend or colleague who just moved into a management role! Support them by purchasing this program on their behalf. After you complete your purchase, update your profile to use their name and email address, and share it with them!
Or, choose the "one for me and one to donate" option when you purchase the full program! You'll receive the full program, and you'll be donating half of the cost of the program for a member of a minoritized group in our community. Wherewithall will cover the other 50%.
(If you're a member of a minoritized group and are interested in receiving a sponsored video program, fill out this form! We'll let you know when someone sponsors your license.)
I also offer bulk discounts for corporate licenses, and purchasing power parity for individuals around the globe! Contact me to take advantage of these discounts.